Designing and managing buildings in the new millennium
Manage your projects across a single collaborative platform while maintaining control and continuosuly monitoring costs, time, and quality
Start Now!
Designer
Designer
Owner
Constructor
Engineering

All BIM you need
Leverage the native availability of BIM data to integrate your business processes, grow your offering portfolio, and increase your competitiveness
START NOW!
Engineering
Designer
Owner
Constructor
Engineering

Digital site management
BIM and CDE for digital site management, time and cost control and risk mitigation
START NOW!
Constructor
Designer
Owner
Constructor
Engineering

Building digital life-cycle
The lifecycle mangement in a single collaborative digital platform of sharing and collaboration. Integrate people, process, and information
START NOW!
Owner
Designer
Owner
Constructor
Engineering

Build digital, Build better!
Building in Cloud is a free service
Building in Cloud is a free service for managing the entire life-cycle of buildings: Planning; Design; Construction; Operations, and Maintenance.
All operators in the construction industry, designers; builders; owners and operators, can benefit significantly from its use by having a collaboration platform from which you can share and manage all the information you need to improve process performance and business goals.
Watch the video … see how easy it is to improve your team's productivity
Actionable current information is available at any time and from anywhere.
All construction industry stakeholders can benefit from using Building in Cloud.
The early and ongoing availability of information about all stages of a building's life cycle optimizes processes, and enables you to monitor and better manage activities to help you continuously meet the quality, time, and cost objectives.
A complete set of tools designed to improve the productivity of designers.
Document manager with powerful access control tools
Built-in DWG and BIM and MS office Viewer
Markup and PDF annotationeer
Managing job and team tasks
Building file
Digitize workflows, supported by BIM modeling, to enable complete job management and control.
Project Management, Task Management, and Issues
Advanced BIM Model Management
Check list
CDE Management
Advanced collaboration tools
Partnership program
Digital site management in a single collaborative platform.
• Coordinate information and minimize reporting and execution errors
Planand monitor execution in coordination with BIM models
Automated As-built production
O&M Phase Information Handover
Managing the building's life-cycle in a single digital platform. BIM at the heart of the processes.
Management Common Data Environment
Cost and delivery visibility and control
Facility management management related to BIM models
All the data you need to manage the activities every stage of the life-cycle of the work
Consulting, training, setting and integrating the platform with your digiital intracstructure
All building information in Cloud
Building in Cloud's powerful technology allows you to have a powerful and reliable technology platform, without the need for dedicated IT staff or servers. Role-based data access and security features tailored to Architectural Engineering Costruction (AEC) workgroups.
All Project, Construction and Facility Management activities are always current and available at any time and from anywhere so you can make the right decision.
Everything you can count on in managing a project or managing a building
Discover all the features that Building in Cloud provides to better manage your building design, construction, or management activities.
The Benefits of the Cloud
To offer you the best performance in terms of security we have selected the best Hosting service providers in Europe and the United States.
Multi devices
The best available hosting services from both security and performance perspectives, in Europe and the United States.
Security
To protect you further, daily, we make a full and encrypted backup of all the data. All communications are bank-encrypted with 128bit SSL connection and RSA key exchange.
Life cycle
Building in Cloud is designed to deliver and support best value processes for all life-cycle management participants and stakeholders, enabling maximum collaboration, information sharing and high security.
BIM
Building Information Modeling (BIM) is the paradigm of information sharing and collaboration among all project team members. Building in Cloud allows you to make all the power of BIM available to your employees in a WEB environment using the RVT and IFC models directly.
CDE (Common Data Environment)
The use of the CDE, combined with the use of information from BIM models,and LEAN construction planning, procurement, and project delivery methods, allow for significant cost savings, dependable execution times and more efficient building management. To generate wealth and value, information, starting with planning and the project, must flow and arrive as quickly as possible and uninterrupted downstream of the process, where it can be aggregated, distributed, and updated, and modified.
All the information you need in your preferred device
Building in Cloud allows you to operate continuously using your preferred device: PC; Tablet or Smartphone.
Its interface is "Responsive" and is designed to allow you an optimal "User experience"

Building in Cloud is a key partner in the construction industry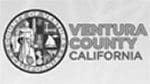 Building in Cloud is a free service